About us

The European Academy of Music and Art, Inc., (EAMA, Inc.) was established in 1991 by
Dr. Bella Eugenia Oster in Maryland, USA. The school bases on European teaching method and
high standards at the international level for instrumental performance. EAMA, Inc. specializes
mostly on piano study and develops other instrumental departments such as: strings, winds,
theory and history, composition, etc. The school focuses on the intellectual development of
children through piano performance and training students' ability to perform in public with
classical music repertoire consisting of pieces at high level of difficulty.
The school is affiliated with the International Associations for Musically Gifted Children,
Inc. (IAMGCI) which helps children, ages 3 to 18, as well as adult's students to participate in
most advanced internationally recognized program from Pre-K through 12th grade.

Brief Bio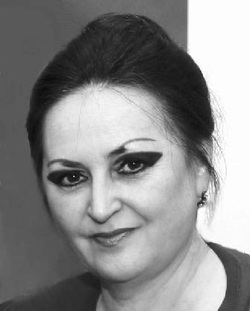 Dr. Bella Eugenia Oster who is the Principal of EAMA, Inc. was born in Uzbekistan (USSR), and received her Ph.D. in Development of Intellectual Abilities of Children through Piano Performance from Uzbek State National University in Tashkent, USSR. She taught music in Uzbekistan, Austria, and Italy for many years before coming to the United States in 1990.
Dr. Oster has 40 years experience as a music educator for young children (ages from 3 to 18) and college students. She is Principal and Professor of Piano Performance at EAMA, Inc., President of IAMGC, Inc., and Vice-President of the Recognition Board of the World Congress of Arts, Sciences, and Communications, Cambridge, England. Dr. Oster was selected as an outstanding musician of the 20th century in 2001 from World Bibliography Center, UK. She is also an international advisor for piano pedagogy for the same organization. Dr. Oster permanently serves as a judge for a large number of national and international competitions, and systematically provides masterclasses.

Through a unique teaching method of Dr. Oster, her students have maintained very high
international achievements of piano performance and have been recorded on numerous CDs,
have been profiled on International and National TV programs, magazines and newspapers. A
large number of her students have been winners in international, national and state competitions.
They have performed in The White House, The State Department, The Pentagon, The U.S.
Capitol, The Department of Veterans Affairs, The United Nations, numerous Embassies in
Washington D.C., The World Bank, Carnegie Hall, NY; The Kennedy Center for the Performing
Arts in Washington D.C, Lincoln Center, NY; Strathmore, MD; many International Congress
and Forums; Harvard University, Columbia University, Georgetown University, and many other
colleges and universities, hospitals and medical centers, children organizations, retirement
community, and other venues in USA and abroad.

---